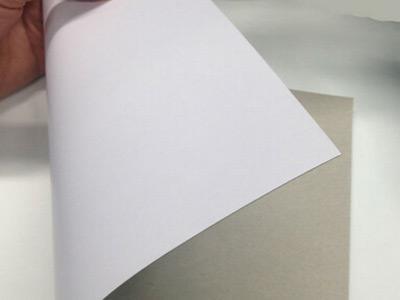 General description
Duplex board, with a white smooth obverse and grey reverse, is generally used in one-sided colored printing to make packaging boxes or handwork.
Application
50G-300G duplex board is usually utilized to produce corrugated box or thicker card.
350-550G duplex board is used for cardboard box.
2 layers of 250G duplex board or 250G+300G being laminated together, produces thicker and harder packaging boxes.
Features
The duplex board features a tight texture, homogeneous thickness, lint free, pure white and smooth surface, uniform ink absorbency, and a strong flexibility. It is one of the most common packaging materials, as it is inexpensive and ideal for sending low-priced packaging products.